Falling into the wrong web hosting company can frustrate someone from achieving anything in this Online business and that is why we need to look for the best web hosting company before we make the final decision to help our business. A friend from Brazil sent me message sometimes ago asking for the best cheapest web hosting in Brazil
In this article we will be showing you top 8 web hosting company you should choose from before hosting your next website and if you have your website online already, we will advise you to switch to any of these hosting as it will help your business grow faster. This will help my Brazil friend to choose the Top Best Hosting Companies in Brazil
NOTE THIS;
If you read to the end of this article you will discover the best and cheapest hosting among these 8. The reason we considered them as the best is because they have all the features that all those big companies have and they have the cheapest service ever and the good news is; they are not new; they have been in the market for years.
Let me tell you little experience I have with hosting for you to know the reason why hosting is very important to your success in online business.
In 2017 when we first hosted this website, because we don't want to spend so much money as we were just starting then we decide to use one of the best Nigeria hosting in other to cut some cost.
Our plan was to use Hostgator but because of the experience we had with high rate of dollars in 2015 we conclude to use one of the best hosting in Nigeria that will cost us less than 15k Nigeria money in a year.
We hosted the website and we were doing massive promotion as the new website to promote our brands and gain more clients. We focused on how the site will be popular, promote on Facebook, Google and we were seriously working on the site SEO both Onpage and Offpage SEO.
Because we were doing well in our marketing, one company was able to locate us from Ghana and I personally received that call as a marketing manager. They wanted us to promote their event in Nigeria and we talked on how we will do it, the man said he will need to see his boss and get back to me the following day.
The following day I didn't see his call, after 3 days I decides to call him to confirm when we are starting but I got the sulk of my life when he told me that his boss said they can't work with our company because our website was not visible.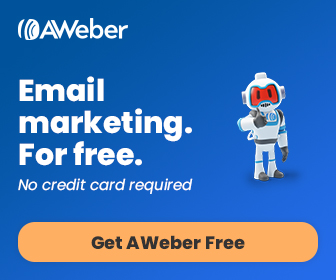 I quickly dropped the call, visit our website and noticed the website was offline. Chai…. I tried contacting the hosting company to know what was the issue and to my surprise their own website was offline.
So, we've been out of business for over 3 days I don't even know? The funny thing is; this happened when we have used money in us to finance in other project and the bad news is; even if we were to change our hosting then we didn't have the website backup which means we will start designing the website from the beginning and all the traffic will be gone.
For over 35 days this company was in serious security problem, they were only messaging their clients through email and we were enduring it waiting for the time they will come back and sourcing for the money to get another hosting.
During this period my boss told me to look for the best foreign hosting which is not too cost and that is very reliable
To cut the long story short, we found new hosting company and after this people came back online, we moved our website to this new hosting and we have been using them since then.
We have read a lot of review about this hosting and we can boldly say they are the best especially for someone who is just starting and don't have enough money to invest. They are the best you should look for and you will discover this hosting at the end of this content.
Before you leave this page, you will discover the best web hosting providers using price comparisons and their quality services. You will also find hosting company for different needs like e-Commerce, enterprise, specific content management systems and many more.
Here are the 8 Best Web Hosting Company in 2021
Hostinger
Visit Hostinger Web Hosting to Register Here
Yes! I have to mention them first because they are the best, we've been using them for years now and we can proudly say that Hostinger is the best Hosting Company especially for people who are just starting and don't have much money to spend.
Hostinger Web Hosting has a great selection of plans, and you can use all to optimized for WordPress. We particularly liked that even the least expensive plans offered some level of SSH access for those who need it. This company gained points for its offering of SSD performance, dedicated IP, and regular backups for some plans.
Hostinger , a hosting provider based out of Lithuania. According to them, they get new sign up every 5 seconds with over 30 million users in 178 countries and subsidiaries in the US, Brazil and Indonesia. This company has been in operation since 2004.
If you start using hostinger today you will be convinced with their 24/7 customer support. These people know how to handle their customers. Their support service has helped us with a lot of things that should have cost us hundreds of dollars to do if we are using another hosting company.
What sets this company apart is their first-year hosting price of less than a dollar a month. Its least expensive plan is a startlingly low 0.80 cents a month. This is the least expensive hosting program we've seen, although the price does go up after that first year.
In fact, most of the company's plans increase after its promotional price expires but I can tell you that Hostinger price is far cheaper than others
Hostinger also offers 30-days money back guarantee so, you don't need to be worry about this as you can request for your money back if you don't like them. But I can assure you that you will love this company. If you have any questions, the company has customer support with live chat lines available 24/7.
Click Here to Sign Up for Hostinger
Bluehost
Click Here to Visit Bluehost Website
Bluehost offer the best hosting service worldwide, if you sign up today, you'll get a free domain name for the first year, and this includes a free SSL certificate.
What is the work of SSL? SSL Certificate allows you to operate a secure website for your personal use or business, this will make your customer trust you and easily drop their credit cards details on your website.
If your website is WordPress website then Bluehost is the right hosting you are looking for. They have High speed server that will make your visitors make quick action when visiting your website.
Bluehost has both specific WordPress and WooCommerce hosting plans available plus 24/7 management support). It also offers a site migration service for an additional small fee.
Bluehost one of the best web hosting provider got bonus points for its policy of performing regular daily backups, and this is also applicable on the lowest-priced shared hosting accounts.
If you are buying from 3 years you will get up to 60% discount. But be aware, that once the promotional price end you will start paying the regular price yearly.
You will love this too; Bluehost offers 24/7 phone support, a 30-day money-back guarantee and SSH access for certain plan options. So, fee free to start using Bluehost today and get the best service.
Don't forget to check Bluehost today
Dreamhost
Click Here to See Dreamhost Offer
The features that come with Dreamhost's web hosting plans alone, make them the best hosting company to get started with to save you money.
Dreamhost plan starts from $2.59 per month with no brainier work to host your blog or any website especially when they are one of the top-ranking Web hosting in the world with pocket friendly price.
Dreamhost operate its own control panel, and this makes it convenient and easy to understand. Though their phone customer support isn't available 24/7, but very active to live chat and tickets.
Dreamhost uses super-fast SSDs for all its storage, has a free SSL certificate (for more secured web browsing) and also provides SSH access for those plans that are intended for more technical users.
Another thing you should look out for in web hosting company is what Dream Hosting provides. Firstly, Dreamhost company's pricing is pretty transparent. There are no hidden gotchas in the rates. And they provide a 90-day money back guarantee. There's quite literally zero risk in giving them a try.
You can check Dreamhost website to see more about this and their offer. Am sure you will love what they offer and you will not regret using Dreamhost
Hostgator
Click Here to see Hostgator Website
HostGator web hosting company is extremely reliable. This company has good knowledge base, great user interface, and a broad selection of hosting solutions.
The support team are very good in what they do, but sometimes slow in respond on some occasion and I guess that's because they have millions of customers they are attending to.
In terms of speed, HostGator Cloud could be faster but still one of the best hosting worldwide as long as the traffic is not excessive. They are also very affordable and feature-rich, this is a host that is trying once again to reach the potential it showed early on in its existence.
Hostgator Web Hosting is a full-service hosting company, with plans for almost any need. If you are just starting out and need a basic shared site, or need to be able to operate your own machine dedicated solely to your company, HostGator has a service which will surly meet your need.
Hostgator web hosting not only allows more sophisticated site builders to customize their dedicated or virtual server, but also to choose Linux or Windows hosting. HostGator doesn't support SSDs on all their plans, but many of its servers can be equipped with the faster drives.
If you go for the 3 years plan you will get a big discount price with hostgator and if you are planning to host more than one website I will advise you choose their baby plan or business plan as this will get you a lot of good service with friendly price plus a generous 45-day money back guarantee. Hostgator is just the best you need.
Don't Forget to check them out
Domainking Hosting
Click Here to Check Domain King
I intentionally include this hosting company for Nigerian who don't have money at all to start as you can host your website with Domainking for just #3000 per year which is less than $10. But if you really mean business, I will advise you move your website away from their server to maybe Hostinger as is not too cost to get.
This hosting company is one of the best in Nigeria as its server is located in Nigeria. One thing I don't like about this company is; they are not available for phone call. I think they need to work on that, a company who serve local market suppose to have phone number.
But, if you send them email, you will get quick and fast respond and they are available to help you with whatever you want very fast.
Their basic plan starts from #3000/year and if you want to host multiple website you can get it for less than 10k.
Hoooo… Domainking is very good in Domain name. I think that is their major business, I don't know why they add hosting to it as they are not so good in hosting. But their domain name service is very good and you can check them out today.
But you can try Hostinger instead of going with domainking because you may wake up one day and notice your website is not online. So, think before you invest in it.
3k is not much to lose, but loosing your website will frustrate you as you will need to start from scratch especially if you don't have backup.
Click Here to Sign up for Domain King
Godaddy
Shared hosting starting at $5.99/Month
WordPress hosting starting at $6.99/Month
Reseller hosting starting at $39.99/Month
Dedicated servers starting at $129.99/Month
VPS hosting starting at $4.99/Month
Godaddy Hosting is one of the giants web hosting company platforms If I don't include Godaddy this list will not be complete. Have been using Godaddy for years. I have 5 Different domain names with them and they have been an amazing company ever.
But I wouldn't recommend them over Hostinger or bluehost which are very affordable than Godaddy. Though they have good introductory of $1.00/month
Their plan jumps up to $9.99/month at the end of the first offer and that is when you will know the real Godaddy which is not good for newbie because they may not make money in the first year if they are just starting.
GoDaddy hosting also makes it very easy to migrate your website from different hosting company to their server by offering free website migration and automatic WordPress core software updates.
Though Godaddy has best service, fast server and best domain service but I can't recommend them in time of price. Their price is not for newbie as they can make you run out of business if they send you invoice.
There was a time they sent me the invoice for my domain renewal, I almost have a heart attack with the price. I have to move some of my domain to namecheap because of their price.
You can buy their domain name as they have good service for this and very easy to set up the dns. I don't even encourage you to buy hosting and domain from the same company as they can fuck up one night. So, get your domain from Godaddy or Namecheap and host your website on Hostinger Hosting
A2 Hosting
Shared hosting starting at $2.96/Month
WordPress hosting starting at $2.96/Month
Reseller hosting starting at $9.80/Month
Dedicated servers starting at $99.59/Month
VPS hosting starting at $5/Month
A2 web hosting provider offers solid plans with a good selection of features. Where we are more concerned is how they presents their offers.
Like many hosting providers, their published pricing is a bit misleading. You can't get hosting for $2.96/month unless you pay $71 for two years of service.

Though some other companies like Bluehost, Hostgator are also doing this. Renewals are generally at a higher rate, although if you can talk to their sales team, they can offer you good discount but the renewal is the major problem.
Why I love A2 Hosting is because they do a lot of things right. They offer Linux and Windows-based servers, SSD, caching, CDN and SSL for all plans.
And some of their plans offer uptime monitoring and regular backups, and don't be afraid because all their plans offer malware scanning and automatic patching and updates.
A2 Hosting Company offers a solid 30day money back guarantee. You can ask for your money back at any time. So, if you are not satisfied with their service you can request for your money and change your hosting.
What about their customer support service? Hooo… A2 hosting 24/7/365 customer support is available not only by chat and email, you can also call them. They also offer free site migrations with some dedicated attention paid to making a transfer as smooth as possible.
And, if you're willing to go for one of the higher-end plans, the company has put some serious attention into performance and caching.
If you need good hosting you can check A2 Hosting out but the price may not be for beginner even though they have great server.
Don't forget to check their landing page here
InMotion Hosting
Shared hosting starting at $2.95/Month
WordPress hosting starting at $4.99/Month
Reseller hosting starting at $13.99/Month
Dedicated servers starting at $105.69/Month
VPS hosting starting at $22.99/Month
I think the reason InMotion Hosting gets a top rating is because they offer an all-SSD infrastructure. They have 24/7 telephone customer support in addition to the ticket, email and live chat support options.
[include text here (optional)]
InMotion Hosting also offer a basic site migration, in that it'll unpack a site saved from another cPanel instance. Don't be surprise that their hosting also come with free SSL and free malware detection.
We particularly Recommend this company to some of our clients who operates on WordPress website because they offer free backups and SSH access, even on its lower-end plans. WordPress support with integrated WP-CLI is also available.
What if we tell you that InMotion also offers a full 90 days money back guarantee? This makes you more save in getting their offer has you have nothing to lose.
Another secret I want to give you about them is; When we were chatting with some of their sales team, they offer us some discount as a new customer.
So, you can consider using InMotion for your next hosting
Conclusion
Before you jump into web hosting service, you need to keep somethings in mind
What They Mean by Unlimited
Many of these website hosting company offer so called unlimited or unmetered service for whatever amount of bandwidth, disk storage and sites you use.
I will advise you go ahead and read their terms of service to know what they really mean by the terms unlimited. You need to know that the most terms of service actually do limit the definition of "unlimited" to what's considered reasonable use.
Okay, let us explain this better to you: if you're building a pretty mini site, unlimited means you don't need to worry. But if you're planning to do something big (or illegal, immoral or fattening), the fine print in the terms of service will trigger, and you'll either be asked to go somewhere else or spend more money.
Secret Behind Their Big Discount
At first many web hosting company will offer you big discount if you are buying for 2-4 years but don't be surprise that at the end of that years you will be paying 3-4 times of your initial yearly payment to renew your hosting.
Initial price may be great for you because you are desperate of getting something cheaper but you need to consider the cost of transferring or renew at the end of the offer period.
They Offer You Free Page Builder
Many web hosting company will offer you a month free page builder even if you are buying domain. Please, consider that before going for that because you will be paying for that monthly or yearly.
Why do you need to pay for monthly page builder when there are hundreds you can get for just onetime payment or even free? When buying your domain or hosting make sure you don't add that to your cart as their free offer can make you add many things you don't want.
The Best Web Hosting to Use
Now, we know you have been waiting for us to tell you the best Hosting to use base on our experience.
We have used all of these hosting we mentioned for ourselves and our clients, and they are great that's is why we have to drop the information about them.
Dreamhost is great, Bluehost is also very good and others too. But we will advise you to consider Hostinger. We have been using Hostinger for years and they never disappoint us and for the fact that their price too is very cheap compare to others.
Hostinger customer service is great… They offer the best customer service you can imaging. Their support service responds to your message and solve any issue you have very fast.
Consider using Hostinger if you are just starting and if you are looking for great server and friendly price plus 24/7 support.
With all this update, we believed you will start using any of these web hosting from now. The best is to move your website to any of these hosting if you are not getting the best from your hosting company as hosting is very important for your business.
I hope my Brazil friend has found the Web hosting to host your website in Brazil? We will love to hear from you on the comment box below. If you have any question or there is something you want to add to this list.