Getting the Best Hosting company in Nigeria may sometimes be difficult because of the high rate of dollars to Naira and because most hosting companies in Nigeria are nothing but a total waste of time.
As you know that A web host determines the speed, reliability and stability of your site, so it's important to make the right choice before wasting your money.
If you have been looking for the best and cheapest hosting company to host your next website or to move your old website to, I will advise you find a place that is very calm to read this post because this will show you the best answer to your question and the information you will read here can Land your website on Google first page in no time……..
WAIT!!!
You are searching for these topics or any related one, right?
How much does it cost to host a website in Nigeria?
Which Are the Best Hosting Site?
Where can I buy domain name or hosting in Nigeria?
What is the best web hosting site for small Business?
Best web hosting in Nigeria 2019?
Web Hosting companies in Nigeria
How to design my website
And Many More.
All these questions you will surly find an answer here if you can spend just 5 minutes to read it from A-Z. At the end of this article, I will be showing you how to get over 30% discount from your next hosting and domain name on Namecheap and the hosting company I want to introduce to you
NOTE:
This post is not for Nigerian alone, is for everyone from any part of the world who want better, fast loading and cheapest web hosting compared to Bluehost and Hostgator. So, make sure you read it from A-Z
Though most of the thing you will be reading will be related to Nigeria because this our website is 80% currently operating in Nigeria but hosted outside Nigeria. So, if you are not interested in reading everything you can scroll to the bottom of this content and see the web hosting we want to talking about here.
But it will be nice if you can read everything on this page as is 100% of our personal experience which will help both new and old online marketing not to make same mistake.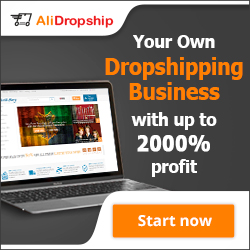 Why Nigerian Hosting are not the option for you
Sometimes in 2015 when I first hosted my first website Naija wealth info, I hosted in on Hostgator back then but something happens towards the end of that 2015 that $1 was around #400 and I could not get money to renew my hosting again.
My website was offline for over a month and I was making research on the next hosting to use until I came across Domain king which was very cheap as at then and still cheap now because hosting a website with them cost around 3k yearly.
I jump unto that offer and I moved my website to Domain King. As at the time am writing this content that same website is still hosted on domain king server but I will move it any moment from now to the hosting company am going to introduce to you.
My website ranking moved backward and it really affects my business. Even there are many times I will be running Facebook ads Traffic and before I know it people will start commenting on my ads that my website is not visible
I was frustrated because I thought hostgator and Bluehost was the best hosting then and I was looking for money to get any of those hosting.
The fact is; anytime I have money to buy hosting my website will be working fine and I will have to invest that money into something else. But there are many things I failed to know too which is the No1 caused for my website not to rank on Google
That is speed… This company server is very slow and sometimes my website will be loading for like 20 seconds sometimes. But I have no option than to accept my faith and be running my business that way
I have to stop running facebook and google ads to my website for me not to be wasting money when there is other thing to use the money for and every businesses want to increase their sales not to lose money
What really makes me tired was sometimes around 2017 when their server has problem, for over 3 month my site was not online. Not only my website, if you are internet marketer in Nigeria you will know what am saying because many people was aware of that too.
My website became story, I could not do anything online because that was the only website I had back then where I will post content that people will visit and is the same site where I sell my information materials.
Internet business was like a story to me then I started making research on the next thing to do.
I later engaged myself on some other internet business that doesn't require website but of a truth I needed website if I want to make more money and because website is a future of any business, I was still looking for a way to make my website come online.
Some months later, domain king rectified their problem and my website was alive but I have to redesign my website again because the backup they did was the old back up when I first designed my website and then I was not good in design
They apologize for the problem and promised that nothing of such will happen again. Then, I started my business back but I was still managing them because of their slow loading.
It was after then that I open this Digital Marketing website just to be building my portfolio because I had some clients who were telling me that am doing business and I did not have a website and I can't give them Naija Wealth info because is my personal blogging website.
I decides to open this website on domain king again, though this time around it was better but their slow loading still don't worth it. They are cheap compared to Hostgator and Bluehost then.
The best thing is for you to be on the best and saver side that will drive you crazy to do what is needful for your business daily. When I opened this website back then, I was doing very okay. I was doing a lot of thing to make the website rank on Google but it got to a point when I discovered that most visitors trying to visit my website could not land on my website because the server was slow and before they got to my site they close the tab and find their way
This really affected my business that what was driving me stopped, I was not getting what I wanted.
One faithful day, I determined to remove my website from this Domain king by all means. So, I was search on google for the best hosting company in Nigeria. You can't believe that Domain King is one of the best hosting in Nigeria? Despite the fact that they are slow but in time of good respond and cheap they are very good and reliable.
That faithful day I found a solution to my problem and this is the result. I came across an article on Google which says "The best way to host your website in Nigeria" I was really happy to read that because the guy explained into details.
He listed most of Nigeria web hosting like Hosting Africa, whogoshot, A1, Domain King, etc. and he said they are not even close to option if you are serious about getting result on your website.
Well! Because of my experience, I quickly accepts that and make sure I read everything and that was how I came across this hosting company called: "Hostinger"
Hosting is one of the best hosting company in the world and the good news they have good service and very cheap. You can't believe that with less than 15k you can host your website internationally with full daily backup and Free SSL
==== Check Hostinger Hosting Here
One thing about me is; I don't easily jump into conclusion; I make my finding too. After ready the details about hostinger from that guy's website I made a quick search on Google again about Hostinger and all what I was getting about them was positive
Though you will still find some people who will write negative because human being can never be satisfied
As at the time am writing this post hostinger is selling their hosting for $34 a year with Free SSL if you are buying one year, but if you are buying from 2 years upward you will get more discount plus the full backup and free ssl. So, if you are lucky you might get it that price today if you check them out even though they are doing promotion now but I don't know if that promotion will still be available by the time you read this and get to their website.
Your online success depends on how fast your website is. Imagine if am ready to buy a product and I have to check your website to order and your website is taking eternity to load, I will quickly leave and find your competitors to buy from Their website.
When I started my website back then, A Church called me from Ghana and told me that they want me to market a Crusade for them which will take place in Lagos. We have talked and they promised to call me back and give me necessary information.
The man said he will give my website to their G.O and he will check the service we are rending. Except if they will call me tomorrow because they never call back since then.
After like 3 days that I was worried these people didn't get back to me I tried to check my website and I was surprised that my website was not online, I was like wow…. So, I lost a client who would have make me millions because of the bad hosting! I called them and they told me that they have found another company to do the work for them and I knew very sure that it was because of my website.
Th Reason Why You Need to Use Hostinger
Good Customer Support
Fast Speed
Fantastic Security
Good backup
Good Uptime
Affordable Price
Now, let me explain them for you
Good Customer Support
Domain King was very active and they respond to customer very fast on email but customer service has level. Yes! It was when I hosted my website on Hostinger that I know domain king was coming behind this company.
There was a time hostinger customer care helped me to move my website completely to their server, many times we will be chatting for over 3 hours just to help me and they are always available
You know that is the first thing to find out before choosing a company for any business. I moved 4 different domain names away from Godaddy because of their bad customer service.
Yes! They don't have email where you can send message to them, no live chat and to call outside Nigeria from Nigeria is not a small problem. Sometimes I will call no one will be picking except the robot that will be talking to me and be wasting my money.
All my domain name except one I bought it from Godaddy but now I only have one left with them and I can remove that one any moment from now because of their bad customer services.
But in the case of Hostinger, there is nothing like that, even if you are not ready to use their service, they still take you as the best. These people were trained very well and they understand the need of every customer.
Fast Loading Server
Wow! I hope by now you will understand why your website must load fast if you have read my previous post? A web host should respond within 200ms (according to Google), so if you are looking for a hosting that responds quickly around the world hostinger is the answer
Fantastic Security
My friend helped someone designed a website on Fiverr 5 months ago, he got the contract for around $370 and he did his best on that website. It was after 2 months that the customer contacted him that he needed another website with the same design.
It was then he told him that his website was hacked. Not only his website, the hosting company was hacked completely that everyone lost their website. What would you do if you lost all your content and hard work which has cost you years, money and a lot of sleepless night to develop? That's why security is so important. A good web hosting should have automatic updates and malware scanning and even SSL (security) certificate like hostinger
Back Up
One of the most important thing to look out for before going for any hosting company is back up especially if you are running a WordPress website and over 40% of website are powered by WordPress. So, you can login to your Cpanel and download your back up anytime, keep it on your computer or your email, in case anything happen you can get back to that because no one knows tomorrow
See the details below to have good understanding on why you must host your website with Hostinger
Web Hosting and Their Speed
Web Hosting Location Speed Avg Response Time
Web4Africa Nigeria D+ 408.1 ms
WhoGoHost Nigeria C 315.9 ms
DomainKing Nigeria C+ 260.4 ms
Utiware Nigeria D 716.3 ms
SiteGround International A+ 175 ms
Hostinger International A+ 163 ms
A2 hosting International A+ 169.5 ms
Can you see the different? Despite the fact that hostinger is cheaper than other foreign one is still faster than them.
Considering the fact that your website will load fast and you won't have any problem thinking that your website will be offline tomorrow or be hack any time you will still get cheapest price that you can't get anywhere.
If you are planning to open your new website or you want to move your old website to the best hosting, I will advise you consider Hostinger. With less than 20k you will get web hosting and domain name. I don't even advise you get domain name from them; you can get domain name from Namecheap, they have good service.
Namecheap provide good service and fast customer support compared to that of Godaddy. Some companies only have name and they are not customer friendly; I think is because they have many customers already and they care less if they go or not.
Domain King is operating business in Nigeria but they don't have contact phone number, even though they are very fast in responding to you on email but they suppose to have phone number which will make it easy for people to get in touch with them.
If you are just starting or you are in the market already and you want to compete with your competitors then don't try using Nigeria based hosting. top 10 Nigerian websites owned and managed by Nigerians are hosted outside Nigeria. Nairaland, Jumia, Konga etc are all hosted by those popular best hosting companies in the world. So, if you are planning to compete with any of these sites, you are better off hosting with international services.
In Conclusion
There is no better time to start than now. The best time to start was 20 years ago and the next best time is now. Have never came across Hostinger before, maybe my internet journey would have been very great more than this but I went for the opportunity when I saw it
So, I will advise you not to think about money to get the best thing you want. When I moved my websites from Domain King I still have over 9months left with them for 4 different website but I have to do that because the problem I caused for my website was enough and I needed something better.
I challenge you to do the same today if you really want to outsmart your competitors and get your website on Google first page fast.
What If show you how to get discount price from Hostinger and even Namecheap?
You may have something Fantastic to share before you go
Please, share something good on the comment box for other people to learn. You can share your experience on web hosting or anything that is related to web hosting and domain name below and it will really help a lot of people out there.
Besides, comment is my number one joy to help me understand if my visitors love my content and that will help me to do more in future. Please, drop your comment and help share this content to your friend if you find it very interesting.
Before you go, you may want to check how to Rank your website on google first page after hosting your website on Hosting. Then check this article on "How content can land you on Google first page"
Click on any of the Banner bellow to get discount on Hosting and Domain Name today