Any business or organizations large or small that don't have web sites are really missing out. A web-site is a very important tool in a business enterprise these days.
Without having a site for your small business is a big danger and you have much to lose. You don't need to reveal yourself to this kind of risk. Nowadays, buyers don't have to speak with you or even your employees to get a great feel for your business.
They just need to go to your web site. And chances are, it's the very first step they'll apply before they contact you or even visit you. Whether customers contact you or otherwise would depend on anything they get once they arrive on your business web site, especially when you are completely new to them. When you don't have a web page they will easily browse and discover different organizations which are online. "Your competitors."
These are the 8 Benefits you are missing if you don't have a website
Knowing the benefits of having a website for your business will make you standout and it will help you to go against a chance of missing another customer who are online searching for the type of your business. These are the 8 Benefits of having a website you have been missing:
You Will Not Be Behind Time
Alright, I'm sorry for using it like this. But your business competitors have an online presence already; they have been gaining your prospective customers online.
And you depend on originality of your product or service that it will ensure your longevity results? Often there is an alternate. There is always a client who does not familiar with your product or service.
And also there is always a researcher, designer and innovator some-where operating throughout the night. The reason for this content right now is for you to get rid of the opportunity to lose on an additional sale.
The benefit is you will get more inspiring as you go. A web page is a channel of communication. It is actually a glass screen your potential buyers can read through on your window-shop.
Your website offers you an opportunity to present your potential customers what you have executed or the available products and services you have. By doing this you guarantee them you can supply whatever they are searching for.
Since you have offered it to other people who were in that situation some time ago.
A web page is a channel of communication. It is actually a glass screen your potential buyers can read through on your window-shop.
Click To Tweet
Forge additional personal relationships.
A site enables you to forge a much deeper, more friendly relationship you're your clients. The most click section on any websites is the "about page" mainly because customers need to know who they're conducting business with.
An excellent web page enables you to highlight your company's vision as well as your employees' personalities, developing confidence and customer loyalty.
Your website will allow you to improve clients experience by boosting support service and availability. Rapidly you will get as many repeat buyers from your clients as time passes, you will have customers that are not just willing to order from but as well as vouch for you because of the best experience they have on your website.
Wouldn't you prefer that? By converting a potential into a client; then a faithful buyer; and then an advocate? "Gary Hennerberg, a direct marketing expert, argues to maintain the image you intend to represent in your mind during a web-site design and development.
For instance, an eatery may be okay with a static sales brochure or menu-type web-site, while a landscaper may take advantage of a site featuring attractive pictures of their past projects."
It Helps Improve Customer Service
As claimed, a website will not fall asleep. This guaranteed you that prospective customers can communicate with you at any time. Which customer desires to be limited on what they need?
And it's not only about buying and ordering. With a web page, your clients will also get an opportunity to address any problems they might have relating to your product or service. Your reply period also reduces.
You will attend to customers' requirements as quick as they want, consider the inconvenience of trying to answer calls from customers who want to verify a certain thing, get description or report about something.
Another thing is; your shop or business office most likely closes at least in the evening, but prospects might be looking for information regarding your products or companies 24 hours a day.
The website never ever shuts down. Potential clients can search for you online every single day, 24×7. The website also provides them a comfortable solution to reach you through call, e-mail, text message, or fax. An organization should enable customers to get in touch with them by any means they really want.
Website also provides your customers comfortable solution to reach you anytime they want.
Click To Tweet
You might imagine someone calls the office trying to know all the services you deliver. You are almost too certain that the person will likely not order for "everything" any time she determines to order but you need to pull out your catalogue to read all of them out for your potential prospect.
This really is tiring for the two of you, right? Take the exact same scenario but supposing you own a web-site that you have published an updated bunch of your products, what this prospect needs to do is simply visit your site at their own precious time to check out the services then choose what they need.
It helps to make everything easier, quicker and more detailed. "People that are tremendously occupied won't get the chance to visit your company," says Lynore.  Founder of Logical Marketing, "They will move to a person who has a web page where they can conduct first research on the product/service."
Solidify "offline" referrals
Many small businesses believe they only need a web site when buyers discover them through the search engines like Google or some other online strategies.
Even if you depend completely on word-of-mouth, a web page is important to establishing your trustworthiness. "Referrals are a wonderful source of business, however when anyone directs a referral to you, the very first thing they will do is verify the Internet to know if your business is online or not.
Think on "why people search on Google every seconds"."
"Referrals are a wonderful source of business, however when anyone directs a referral to you, the very first thing they will do is verify the Internet to know if your business is online or not.
Click To Tweet
They perform an online search; they search for your site and even feedback. When they discover a poor website or even worse, zero website you are simply moving on the possibility to do business with them.
Correct or incorrect, people prejudge businesses according to their web-sites. Even though you have the greatest small business in the United States, you will definitely lose business once they are unable to see you on line.
You Get a Chance to Have Clearer Understanding of Your Target Market
The different feedbacks from clients provide you the insight you want to operate a successful business that is certainly good to supply true benefit to your audience. The essential thing here is to always keep your senses active.
Pay attention to your clients. Get on the internet and examine different feedbacks about your product or service (or related services). Understand what your ideal client needs and include that in your services.
If they visit your site this will show them that you have what they are searching for. 
Understand what your ideal client needs and include that in your services
Click To Tweet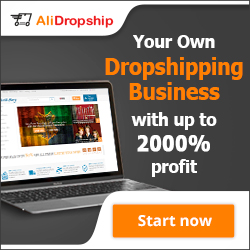 You can also get better experience with them through the follow up email if you provide the sign up form on your website where you can reach your audience anytime you want through Email Marketing. This will help you to promote your products and services to them and they will be able to come back to your website times without number especially if you are giving them useful information.
Develop a deeper local presence
Many businesses ignored the idea of having a need for web page since they only focus on neighborhood clients.
The reality is; more customers than ever are trying to find nearby products and services through the internet, therefore every businesses trying to entice buyers who reside down the street should think about a website also.
You'll notice many people say, 'I've already been a pool service provider permanently; all my local business occurs via word-of-mouth; and even we have a reliable flow of clients.
I'm pleased with the business, and I don't have a necessity to expand and grow.' However, within my local area, I get online in case I need a local supplier to get the ants away from my house." And also keep in mind: Your business competitors are very likely utilizing local Online marketing, and so the buyers who aren't getting you on-line since your business lack web site is actually going to them.
And more also, web-site is worldwide. Which means that your business is available getting found by people around the globe. This increases your potential buyer base and your chances of generating more income compared to someone without an online service.
Build a stronger marketing channel
Your website could be integrated into your present business promoting activities, supplying clients a place to come to find out more about your product/service or companies.
You can utilize direct email, Online marketing, or social networking marketing to drive traffic to your web page. Having your very own web-site also offers unexpected advertising advantages, a digital strategist that has been optimizing web-sites for nearly a decade.
"There are possibilities to appear in each search engines like Google and social media sites for keywords related to your business, which can result in new clients and also relationships.
Find yourself "rediscovered"
Website is very important if you wish to be discovered by new clients that are outside your geographical area. Nevertheless, the website can easily help an old buyer who resides in your area to come across and re-discover you.
Someone who used your products in the past will likely not keep in mind your contact information even if they want to make use of you again and again.
Discovering someone via a web search is much simpler compared to digging up an old telephone number from memory. So whether or not you need to get new clients, gain additional business from the people you currently have, or restructure contact with old clients, a solid online presence must be an important part of a small business marketing plan.
In spite of high demand of information on internet many people who run businesses are still giving excuses why they don't need web-sites yet. The most common are: 
Many people who run businesses are still giving excuses why they don't need web-sites yet.
Click To Tweet
"I don't get the time." To achieve what? To develop a web site or to copy-paste your business details on the website from that old version brochure?
"I don't actually make use of the web much." It's not about you. It's all about your clients and believes what? Your prospect buyers make use of that online much. Oh, they enjoys the worldwide web, they enjoyed searching for information online most especially about what they need urgently.
"My product or service can't be offered on the internet." But it will certain be advertised and ordered over the internet. As it could be ordered via a telephone call so will it be bought on a website. We can't still compared telephone with internet. People see your business on internet and they can't see it on phone which means, internet is the first step before phone.
"I don't believe my service will profit." Why? Simply because you believe your product or service can't be offered on the net, correct? Oh, you will definitely make a lot of profits if you start using website.
"A web-site price is just too much for me right now." Absolutely no, it doesn't! With Femstic Marketing & Media, you get the best responsive website at a friendly price and is all high quality stuff.
        Whatever your reason is, take a look at it so you will see that it's not true adequate reason to not have a web page (or Facebook Page for your business sake). But we need to figure certain things out here.
The only more painful point than the lack of a web site is actually having a poorly-organized web page. I'm referring to the structure – design, the articles also. What data have you made available? How did you provide that information? Does it seem like a turn-off to your potential customer?
All these are very important to be consider because It helps to create a professional website and updating it regularly. Don't provide wrong information on the website.
Take care of words on the site because words do have effect. Develop a website That Builds Your Business. Also take care of the design because an attractive website will be share thousands time by your visitors.
Let Femstic Marketing & Media help establish your digital presence with a web page that connects with clients. Our full-service web design and development solutions enable your business get on the internet quick and get noticed to leave your competitors behind.
The service involves the development of a mobile device-optimized method of your site to get to clients wherever and whenever they browse. Now users will definitely discover the information on your website. The method is very simple.
You'll work with Femstic Marketing & Media Designing Team to figure out what choices you want to include on your business web page. Thereafter, we work together to create an effective, up-and-running web-site which is accessible on almost all browsers and also on mobile devices.
You'll then have records on visitors to your website, number of visitors, page-by-page pathing, web traffic sources, devices/browsers used to visit your website, and geographic areas of site visitors (country, state, and city information).
There is no better time. Today is the right time and now is the right moment to make decision. Get a quote from us today and let build a responsive website that makes your business stand out. Get our website design quote now.
Feel free to drop your comment here. Comments are my number one indicator for me to know if you enjoy my articles or not. So, your feedback really does help me. If you have any questions, feel free to ask as well…